Comments are always welcome in fact they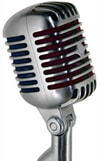 are encouraged so I can make improvements to the site. In fact I would love to hear what you would like to see MORE of and what you enjoyed reading about.
You can contact me at here or come by one of the local club meetings of the San Francisco Radio Club or the Northern California DX Club which I generally attend regularly. A few times a year, the Northern California Contest Club has a meeting nearby and I try to also make those.
Lastly, if you would like to be notified about major updates, new articles, etc for this site, please indicate so below. Your privacy is respected, your information is never shared with anyone or used for any other reason.